CÔTES DU RHÔNE VILLAGES LAUDUN AOC
'THE RIGHT BANK OF THE RHÔNE'
The Laudun vineyards lie in the Gard département and are part of the Côtes du Rhône region; they form one of the Côtes du Rhône's earliest known winegrowing areas. The Laudun denomination encompasses the three villages of Tresques, Saint-Victor La Coste and Laudun.
The production area extends along the right bank of the Rhône. Vines are planted along the slopes of the Plateau de Lacau to the north, the hillsides of Saint-Victor La Coste to the south and the plateaus of Tresques to the west.
The vines are tended by some 90 dynamic, dedicated vignerons across the three villages of Saint-Victor la Coste, Tresques and Laudun. 
The appellation is known for the extraordinary freshness of its white wines and the fruit-driven elegance of its reds.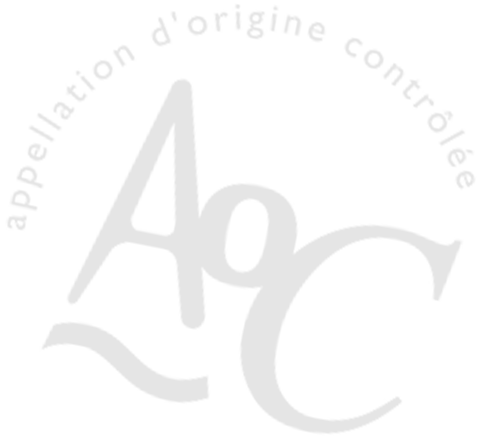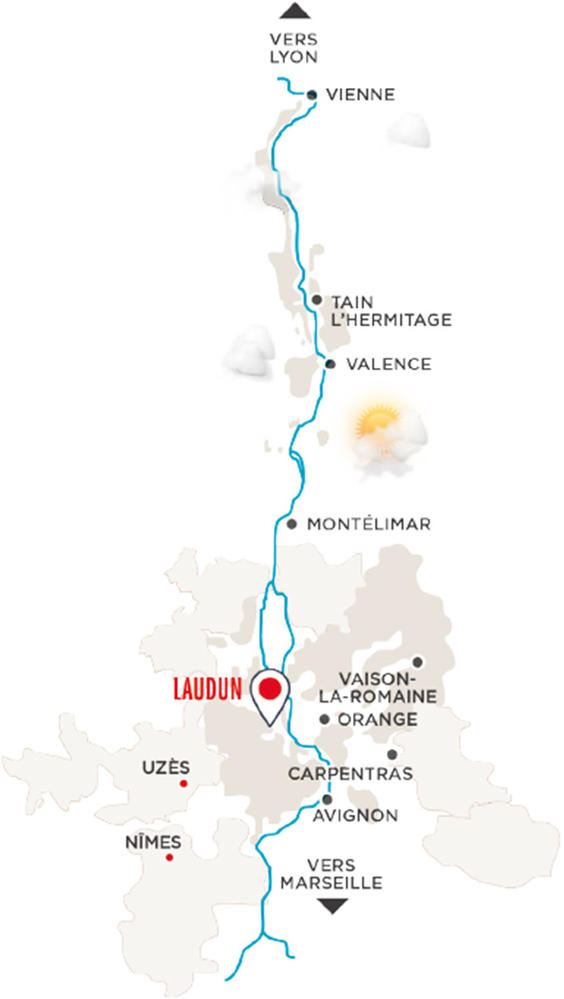 A POTTED HISTORY
The Romans left irrefutable evidence of their occupation of Laudun – in the form of Caesar's Camp!
The story of the Laudun vineyards goes back to ancient times, and lies at the heart of the Côtes du Rhône. The banks of the Rhône in the Gard département are the birthplace of the Côtes du Rhône region we know today.
Archaeologists have found wine amphorae decorated with grape motifs in Laudun, around 20km north of Pont du Gard on the site of Caesar's fortified camp. These are currently housed in the Maison Carrée in Nîmes.
In the 16th century, father of French agronomy Olivier de Serres referred to the high quality of French wines in his great agricultural work Théâtre d'Agriculture et Mesnage des Champs, writing of the excellent white wines of Orléans, Coucy and Laudun. His was the most influential work in the field of agriculture for some 200 years, dating from its publication in 1599.
The quality of Laudun's wines was officially recognised in 1947 by the Tribunal d'Uzès; since then our winegrowers have been working tirelessly to improve them further still.
CÔTES DU RHÔNE VILLAGES' LEADING WHITE WINE VINEYARD
70 YEARS OF OFFICIAL RECOGNITION
BIRTHPLACE OF THE CÔTES DU RHÔNE
Terroirs
Laudun's vineyards can be divided into two major soil types:
The predominantly light (sandy) or rocky (medium depth) soils dating from the Upper Cretaceous, which make the area unique in the Côtes du Rhône, identifying  more closely with the Bagnols sur Cèze region.
Stony soils containing pebbles from the Rhône's ancient terraces and stony soils with layers of limestone gravel, a feature of the region's highest-quality terroirs.  
Grappes
Red
Grenache and Syrah,
teamed with Mourvèdre, Carignan and/or Cinsault
White
Blends of 2, 3 or 5 of the following main varietals: Grenache Blanc, Clairette, Roussane, Viognier and Bourboulenc