Visit our cellars – Taste our wines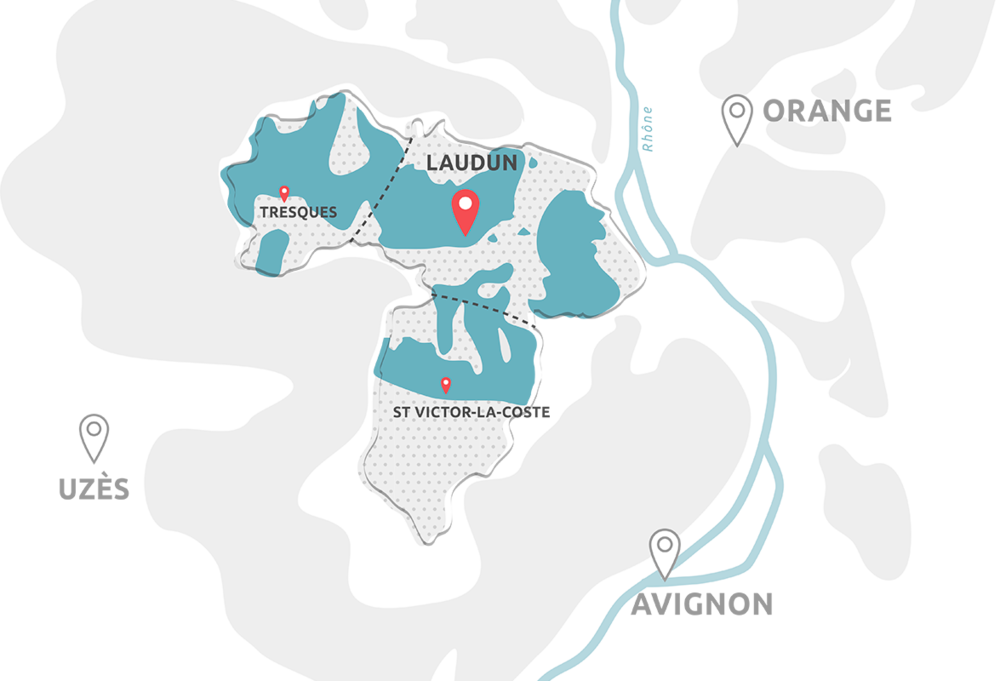 What could be more authentic and exciting than meeting the winemakers? Explore our wine route and its stunning landscapes, visit our winemaking estates and cellars and enjoy a traditional welcome, including wine-tasting and a tour of the vineyards.
Fresh and modern wines
Côtes du Rhône Villages AOC LAUDUN comes from a unique terroir; its white wines have an exhilarating edge of freshness, while its reds show outstanding elegance.
AOC LAUDUN 'RIGHT BANK' – the traditional, famous 'Côtes du Rhône Gardoise'
The Laudun vineyards, part of the Côtes du Rhône in the Gard département, are one of the region's earliest known winegrowing areas. The Laudun denomination encompasses the three villages of Tresques, Saint-Victor La Coste and Laudun.